Call us FREE on

0808 159 1822
Cruise Options
is getting a new name!
Click
here
for full details!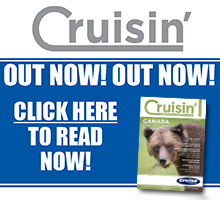 Sign up to our newsletter to receive the latest offers
We do not share your email address with any 3rd parties. We carefully tailor our recommendations to your requirements and aim to keep you up to date with the best news, reviews and offers.
Cruise Options - UK Cruise Specialists
Cruise Options - Offering expert advice from our experienced Cruise Specialist Team.
At Cruise Options we offer personalised expert advice and excellent prices on the widest selection of cruises. Cruise Options is financially secure and a member of both ABTA and ATOL with many of our customers returning to us and providing recommendations.
Cruise Options is an independent company allowing us to give you our independent advice no matter what destination or cruise line you choose.
For the best deals on the best cruises call us today or click below for us to call you.
Cruise Name
Ship
Departing
Nts
Price
Details
France & Spain
Anthem of the Seas
13/06/2015
7
£1099
view
Italian Mediterranean
Anthem of the Seas
20/06/2015
14
£1949
view
Spain & Mediterranean Beaches
Anthem of the Seas
04/07/2015
14
£1999
view
Italian Mediterranean
Anthem of the Seas
18/07/2015
14
£2209
view
Spain & Mediterranean Beaches
Anthem of the Seas
01/08/2015
14
£2199
view
Italian Mediterranean
Anthem of the Seas
15/08/2015
14
£1949
view
Royal Experience, Paris & Bruges
Anthem of the Seas
29/08/2015
3
£629
view
Italian Mediterranean
Anthem of the Seas
01/09/2015
14
£1999
view
Sunshine In The Canaries
Anthem of the Seas
15/09/2015
13
£1829
view
View more great Mediterranean Cruise Deals »
Cruise Name
Ship
Departing
Nts
Price
Details
Italian Mediterranean
Anthem of the Seas
18/07/2015
14
£2209
view
Spain & Mediterranean Beaches
Anthem of the Seas
01/08/2015
14
£2199
view
Italian Mediterranean
Anthem of the Seas
15/08/2015
14
£1949
view
Royal Experience, Paris & Bruges
Anthem of the Seas
29/08/2015
3
£629
view
Italian Mediterranean
Anthem of the Seas
01/09/2015
14
£1999
view
Sunshine In The Canaries
Anthem of the Seas
15/09/2015
13
£1829
view
Sunshine In The Canaries
Anthem of the Seas
28/09/2015
13
£1699
view
Easter City Getaway
Braemar
04/04/2015
7
£630
view
Tipples & Tapas
Boudicca
07/04/2015
7
£576
view
Amsterdam Mini
Braemar
11/04/2015
2
£249
view
Elvis at 80
Braemar
13/04/2015
5
£486
view
Centre of Venice & The Adriatic
Black Watch
13/04/2015
25
£2655
view
Floral Canaries
Boudicca
14/04/2015
14
£1170
view
Spanish Cities with Seville
Braemar
18/04/2015
14
£1350
view
Floral Britannia
Boudicca
28/04/2015
11
£990
view
Mountains & Majestic Fjords
Braemar
02/05/2015
7
£675
view
Norwegian Fjords
Balmoral
03/05/2015
8
£720
view
Dublin Mini Cruise
Black Watch
08/05/2015
3
£299
view
Mountains, Waterfalls & Fjords
Boudicca
09/05/2015
7
£720
view
In the Heart of the Baltic
Braemar
09/05/2015
14
£1350
view
View more great Mediterranean Cruise Deals »
Cruise Name
Ship
Departing
Nts
Price
Details
Southern Caribbean
Jewel of the Seas
28/03/2015
7
£410
view
Western Caribbean
Serenade of the Seas
28/03/2015
7
£456
view
Eastern Caribbean
Independence of the Seas
28/03/2015
8
£500
view
Western Caribbean
Oasis of the Seas
28/03/2015
7
£552
view
Western Caribbean
Brilliance of the Seas
28/03/2015
5
£473
view
Western Caribbean
Liberty of the Seas
28/03/2015
5
£608
view
Western Caribbean
Vision of the Seas
28/03/2015
7
£457
view
Southern Caribbean A
Adventure of the Seas
29/03/2015
7
£506
view
Western Caribbean
Freedom of the Seas
29/03/2015
7
£429
view
Eastern Caribbean
Allure of the Seas
29/03/2015
7
£730
view
Western Caribbean
Navigator of the Seas
29/03/2015
7
£497
view
Bahamas
Quantum of the Seas
29/03/2015
7
£960
view
Bahamas
Enchantment of the Seas
30/03/2015
4
£445
view
Bahamas
Majesty of the Seas
30/03/2015
4
£561
view
Eastern Caribbean
Grandeur of the Seas
31/03/2015
10
£477
view
South Pacific
Radiance of the Seas
31/03/2015
12
£1446
view
View more great Caribbean Cruise Deals »
| | Cruise Name | Ship | Departing | Nts | Price | Details |
| --- | --- | --- | --- | --- | --- | --- |